Dock Talk: 2023 Bassmaster ® Elite Series Opener on Lake Okeechobee
Ahh, Lake Okeechobee. I think the Seminole Indians were on to something when naming this particular body of water. Okeechobee simply translates to "big water"...
SHAWN SMITH | GEORGIA | FEBRUARY 12, 2023
Spanning 730 square miles (451,000 acres) Lake Okeechobee is the second largest freshwater lake in the contiguous United States. To put that into perspective, when standing on the water's edge it is impossible to see the opposite shoreline. While absolutely dwarfing other Florida lakes in comparison, Okeechobee does share some similarities with its sunshine state kin. With a max depth of 12'0 and an average depth of 9'0, endless opportunities await the shallow water angler.
Arguably one of the nation's most celebrated bass fisheries, Okeechobee's reputation stems not only from the size of the bass it produces, but the quantity as well. A mecca for bass anglers worldwide, I can see why the Bassmaster Elite series is kicking off the 2023 season on the "Big O".
While Okeechobee is not known for record breakers, there are quite literally millions of largemouth bass calling the lake home. This is thanks in part to plentiful hydrilla, peppergrass, and eelgrass which supply food for invertebrates (grass shrimp, crayfish) which in turn work their way up the food chain to sport fish.
Not just a buffet, this vegetation has the added benefit of congregating fish in shallow water. It will be interesting to see who can best muster their shallow water chops and come away with a win. Two names to watch in the Bassmaster opener are John Cox and Matt Robertson.
John Cox comes into this tournament as a Florida native with a few close calls on the Big O, narrowly missing wins in FLW. No surprise here as John considers shallow water fishing to be a strength of his. With 5 top 10 finishes sprinkled throughout 2022, It would be great to kickstart 2023 with a win at home.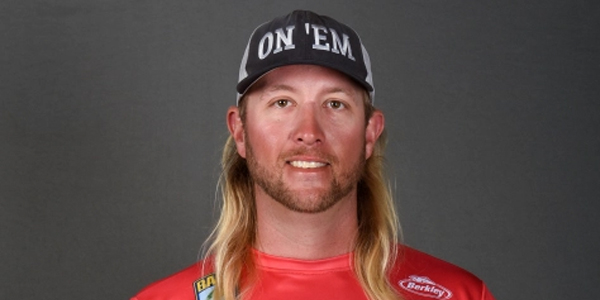 Matt Robertson and the best mullet on tour come to Okeechobee looking to start the year with a W. Hopefully he will continue the momentum that saw him finish 2022 with 5 top 20 finishes in the last 6 events and a 7th place finish in Angler of the Year. Always a crowd favorite, this Kentucky native will be fun to watch regardless of where he finishes.
A few techniques to watch for will be ripping bladed jigs like the Berkley® Slobberknocker through vegetation and finesse presentations with a Berkley PowerBait® MaxScent The General for those stubborn bites. If that's not enough, you may see some flipping with the Berkley PowerBait Pit Boss, or a spin on the classic Texas rig thanks to the wide action legs of the Berkley PowerBait Speed Boss.
As far as shiny new gear is concerned, a couple of the new Abu Garcia® Revo® reels are sure to appear. Enter the completely redesigned Revo STX and Revo Rocket baitcasting reels. The Revo STX features an asymmetrical body design as well as the X2-Cräftic™ alloy frame and sideplate to supply the ultimate balance in weight, strength, and ergonomics.
And with up to 25lbs of Power Stack Carbon Matrix™ drag, you won't lack torque. Now when there is no substitute for speed, you will see the Revo Rocket. With 18lbs of Power Stack Carbon Matrix drag and a blazing fast 10.1:1 gear ratio, the Revo Rocket excels at techniques such as topwater, flipping, and pitching.


ABOUT THE AUTHOR
SHAWN SMITH | PURE FISHING
Shawn Smith is a native of Northwest Georgia and a graduate of the University of Georgia. An avid outdoorsman, he was introduced to fishing as a child and has spent the better part of the last 25 years with a rod in hand while venturing throughout the United States. As the Ecommerce Marketing Manager for Pure Fishing, Shawn is able to put his passion into practice while sharing his knowledge and love for the sport with others.
Find Shawn on LinkedIn