Greatness isn't easy to come by. The hours on the water, the early mornings on the road, the time spent prepping for a tournament. These anglers know what it takes to win.
Years of dedication and hard work have made these anglers some of the best in the world at what they do. That's why some of the world's favorite brands in fishing including Berkley®, Abu Garcia®, Fenwick®, Plano®, Spiderwire® and Ugly Stik® have made them a part of their team. Each of these anglers has their own style of fishing that can be a source of information and inspiration to help make any angler's time on the water more successful.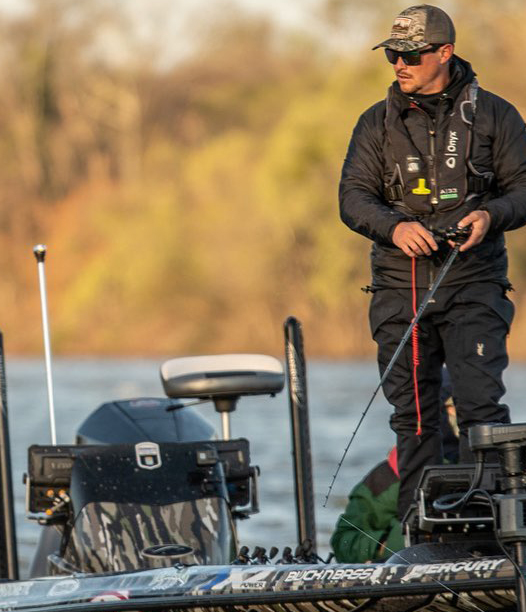 JUSTIN ATKINS

ABU GARCIA, BERKLEY, FENWICK, PLANO

Justin's competitive fishing career began in college fishing for Mississippi State. After moving on to the professional scene in 2017, Justin became the third angler in FLW history to win the Forrest Wood Cup in their rookie season. He has since fished on all three major professional tournament trails – FLW, Bassmaster and Major League Fishing. An avid hunter, Justin often uses the skills he learns in the field and applies them to his bass fishing.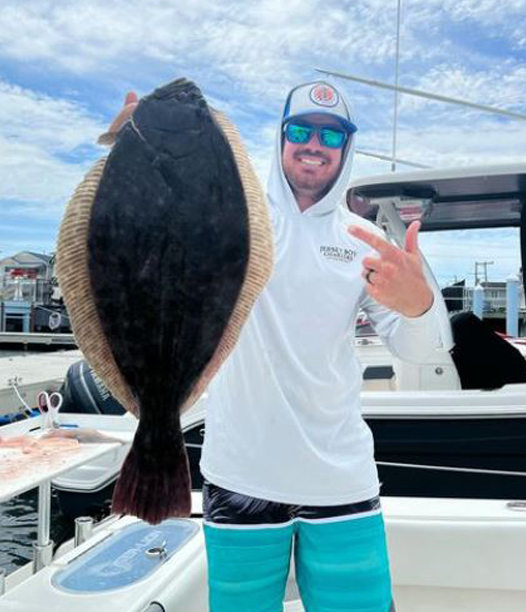 ADRIAN AVENA

ABU GARCIA, BERKLEY

Hailing from Vineland, New Jersey Adrian has spent the last 11 years as a full-time professional angler. He may be the only professional angler you ever meet who can discuss his college tennis career. Tennis skills aside, Adrian has developed a reputation on tour for being quite proficient with a jig. That might have something to do with his 16 tour level top 10 finishes. Lake Champlain tops the list when asked about his favorite places to fish. When not in tournament mode, Adrian enjoys hunting and saltwater fishing.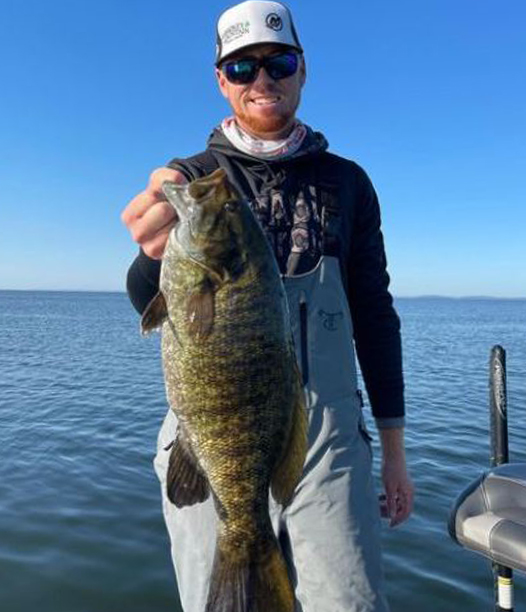 JOSH BERTRAND
ABU GARCIA, BERKLEY, PLANO

When he's not guiding on his home waters in Arizona, Josh can be found competing on the MLF Bass Pro Tour. Known for his expertise in smallmouth waters and his dropshotting technique, Josh has amassed 14 top 10 finishes during his career. Most notable being a Bassmaster Elite Series event win in 2018 and becoming the WON U.S. Open Champion in 2022. When not on the water Josh can be found hosting the Anglers Happy Hour podcast.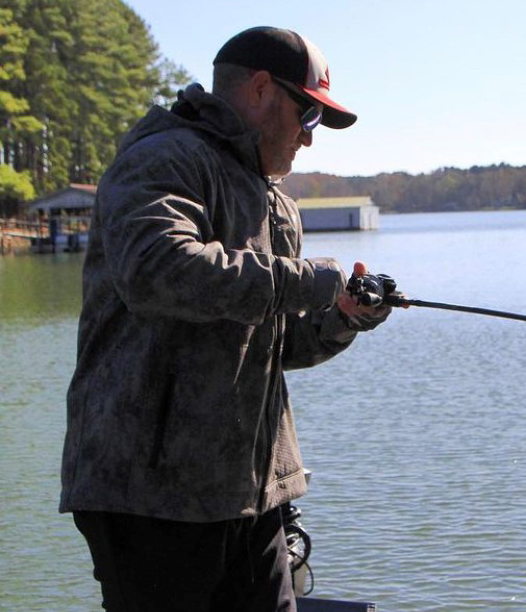 HANK CHERRY
ABU GARCIA, BERKLEY, PLANO

Highly regarded as the master of the jerkbait, Hank started his competitive career on the local team tournament scene fishing with his dad. After turning pro, a second place finish in the 2013 Bassmaster Classic™ on Grand Lake solidified Hank's place in professional fishing and drove him to become a back-to-back winner of the Bassmaster Classic™ in 2020 and 2021.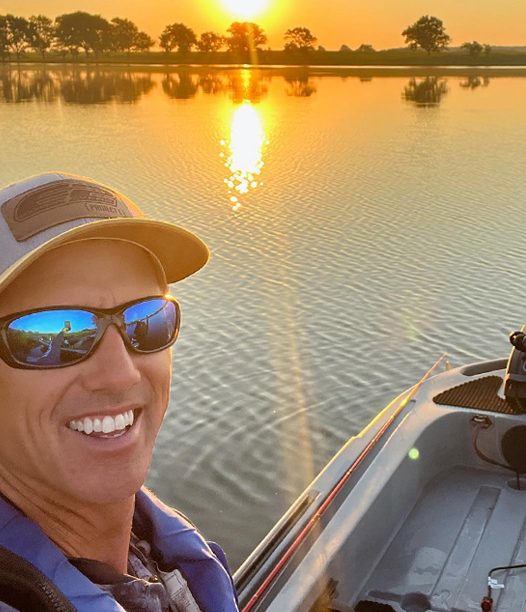 EDWIN EVERS
BERKLEY, PLANO

Turning pro right after college Edwin is one of the top professional bass anglers surpassing over $3M in career earnings. Known for intricacy in how he fishes and his intensity on the water, Edwin is as competitive as they come. Winning the 2016 Bassmaster Classic™ on his home waters of Grand Lake in Oklahoma, Edwin now fishes on the MLF Bass Pro Tour where spinnerbaits and crankbaits are some of his favorite techniques. A pecan farmer by trade, Edwin is also an avid hunter when he's not fishing.
MIKE IACONELLI
ABU GARCIA, BERKLEY

Mike Iaconelli is a southern New Jersey native and fan-favorite professional angler of more than 25 years. 'Ike' is the only angler to ever win the Bassmaster Classic (2003), Bassmaster Angler of the Year (2006), the B.A.S.S. Nation Championship (1999) and the Bassmaster Kayak Series Tournament (2021). In addition to competing at the top level of professional bass fishing, Mike is driven to grow the sport of fishing with his own entertainment, education, and charitable organizations: The Bass University, Ike Live Podcast, Going Ike YouTube Series and The Ike Foundation®. Iaconelli is host of the television shows, 'City Limits' on the Pursuit Channel, 'Fish My City with Mike Iaconelli' on NatGeo Wild and 'My World with Mike Iaconelli' on CBS Sports Network.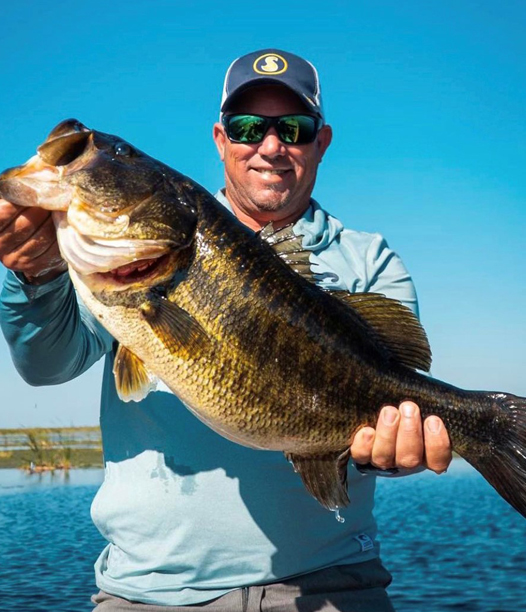 BOBBY LANE
ABU GARCIA, BERKLEY, PLANO, SPIDERWIRE

Growing up in a fishing family, Bobby grew up competing with family and before taking that competitive drive to the tournament scene. Over his career Bobby has earned the title of Bassmaster Elite Series winner, MLF World Champion, and most recently 2022 MLF REDCREST Champion. Known for his flipping and topwater techniques, Bobby's main strength is his versatility on the water. An advocate for youth fishing, Bobby hosts the annual Bobby Lane Cup for junior and high school anglers.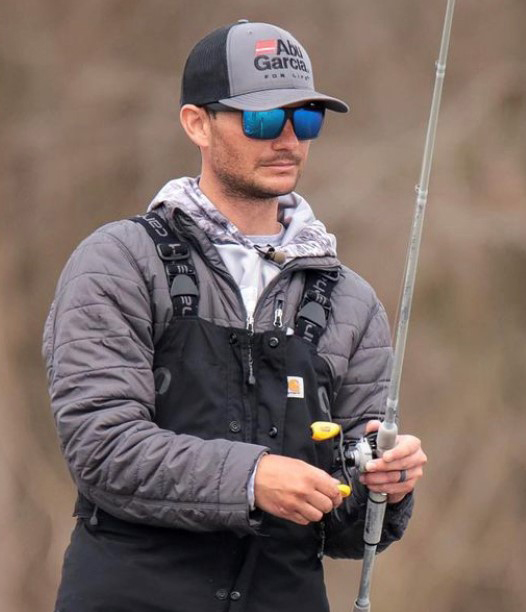 JORDAN LEE
ABU GARCIA, BERKLEY, PLANO

With less than a decade under his professional belt Jordan is already piling up the accolades. Still considered to be one of the top college anglers after a stellar collegiate career at Auburn University, Jordan is one of only three anglers to win the Bassmaster Classic™ back-to-back in 2017 and 2018. With over 40 top 10 finishes this Cullman, Alabama native known for his laid back attitude has also won the inaugural MLF Bass Pro Tour and MLF Heavy Hitters events, a General Tire World Championship and MLF Bass Pro Tour Angler of the Year.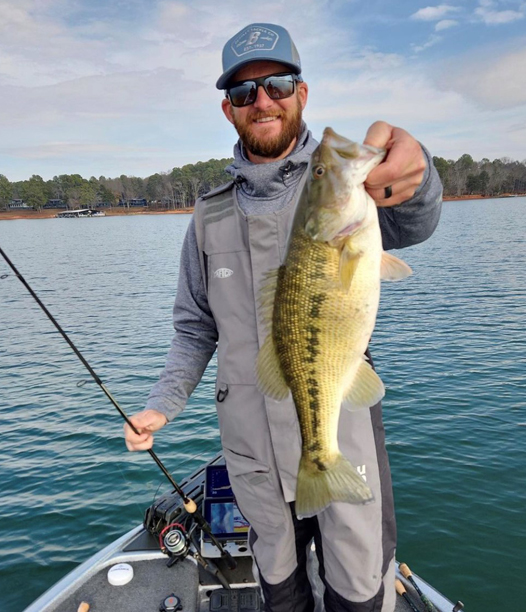 SHANE LEHEW
ABU GARCIA, BERKLEY, PLANO

Hailing from Charlotte, North Carolina, Shane is a graduate of UNC Charlotte where his competed on their fishing team. After college Shane started his professional career fishing with FLW and now fishes as a B.A.S.S. Elite Series angler. When not on tour Shane is a dominant fixture on his home waters of Lake Norman where he continues to perfect his shallow water power-fishing technique.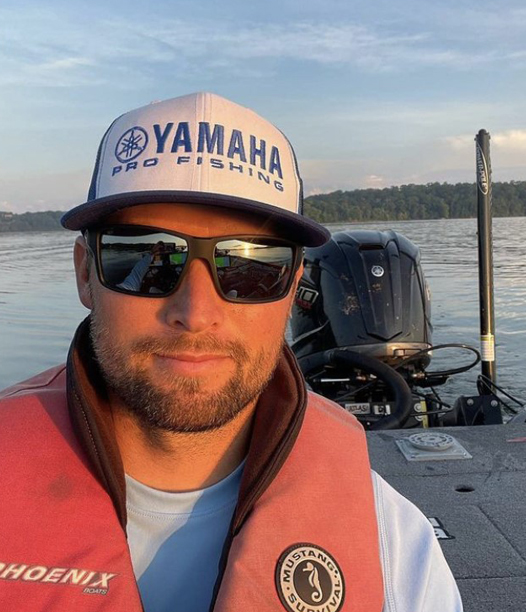 JUSTIN LUCAS
ABU GARCIA, BERKLEY, PLANO

Born and raised in California, Justin started his fishing career as an FLW co-angler before working his way up to fishing on the pro side with FLW and then the B.A.S.S. Elites and MLF Bass Pro Tour. Now a resident of Alabama, Justin has had a successful career including a 2018 B.A.S.S. Elite Series Anger of the Year win and 2020 MLF Bass Pro Tour event win on Sturgeon Bay where he asserted his dominance over the smallmouth that reside there.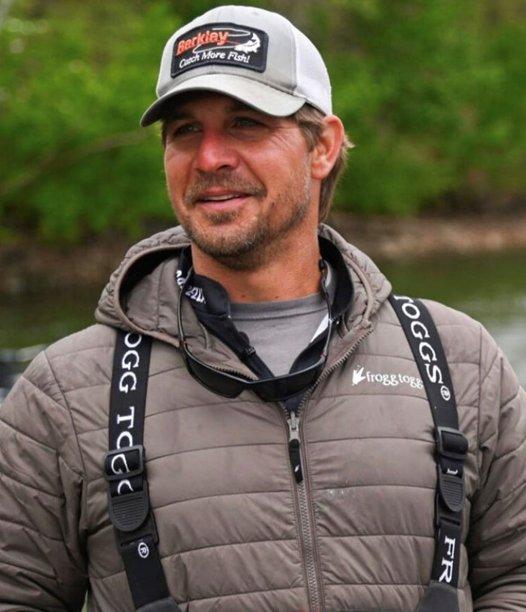 KEITH POCHE
ABU GARCIA, BERKLEY, FENWICK, PLANO

A football player in college, Keith turned to fishing after sustaining a career-ending injury. This Louisiana native worked his way up through local tournaments and the Bassmaster Opens before qualifying for the Bassmaster Elite Series and the MLF Bass Pro Tour. Always a competitor to watch, Keith is known for accessing hard to reach areas in search of bass. When he's not competitively fishing he's documenting his hunt for remote fishing areas on his YouTube video series, "Off The Grid".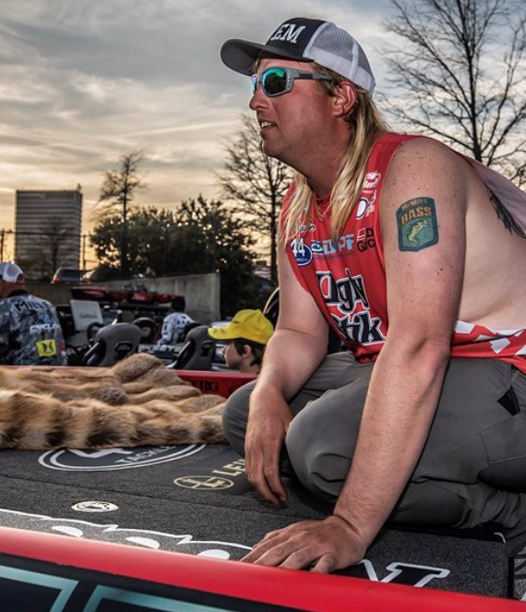 MATT ROBERTSON
ABU GARCIA, BERKLEY, PLANO, UGLY STIK

A big personality that's known for going against the grain, Matt knows that qualifying for the Bassmaster Classic™ is no easy task. In his 3 years as a pro angler, he's managed qualify three different ways - through the Bassmaster Opens, Elite Series standings, and the Bassmaster Team Championship. He's one of the best ledge fishermen on Kentucky Lake and has put this skill to use wherever he goes.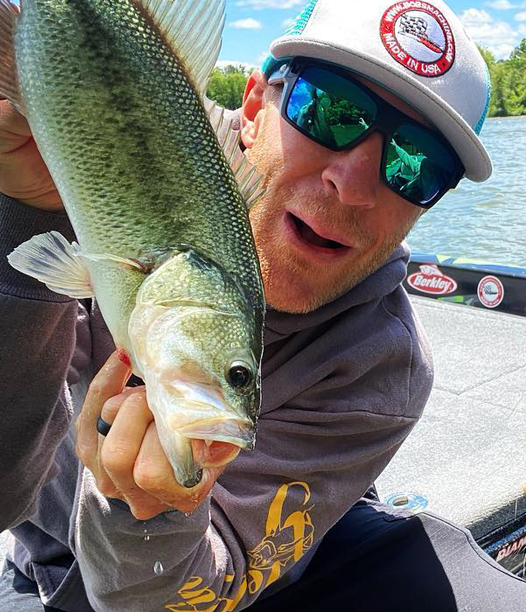 HUNTER SHRYOCK
ABU GARCIA, BERKLEY, PLANO

A former pro motocross racer, Hunter has spent the last few years getting his adrenaline fix through professional angling. Despite his late start in pro angling, he quickly found himself qualifying for the B.A.S.S. Elite Series field by fishing every B.A.S.S. Opens event he could. A talented videographer, Hunter documents his tournament experiences through his "24/7series" on his YouTube channel.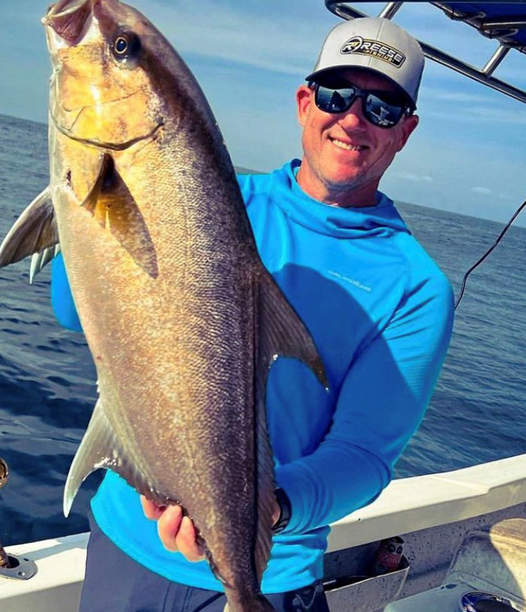 SKEET REESE
BERKLEY

Always a standout in his signature yellow boat, truck and jersey, California native Skeet Reese has had an impressive tournament career racking up over $3.8M in career earnings. As a Bassmaster Elite Series angler Skeet won the B.A.S.S. Angler of the Year in 2007 and went on to win the Bassmaster Classic™ in 2009. In 2021 Skeet won the first event of the year with the Major League Fishing Pro Circuit.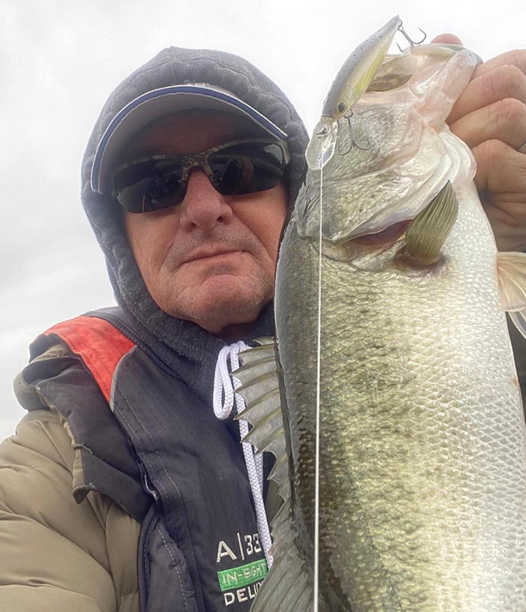 GARY KLEIN
BERKLEY

With a storied career spanning over 40-years, Gary has competed in over 500 professional tour events across the FLW, B.A.S.S. and MLF circuits. Many know him as the originator of flipping and pitching and credit him with bringing the technique east from his native California. Inducted into the Bass Fishing Hall of Fame in 2018, and the Texas Freshwater Hall of Fame in 2022, Gary is a two-time B.A.S.S. Angler of the Year (1989 & 1993) and is a co-founder of Major League Fishing.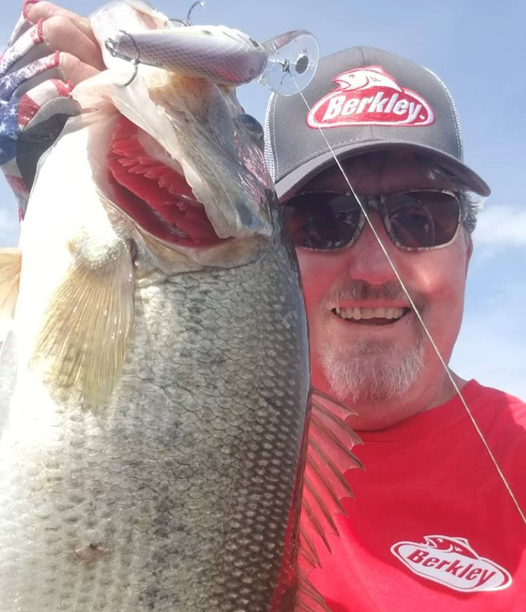 DAVID FRITTS
BERKLEY

Known by bass anglers as the crankbait master, David has built his professional fishing career around this bait to propel him to success. With a professional career that has spanned over 20 years, David is one of only a few anglers to win a Bassmaster Classic™, B.A.S.S. Angler of the Year, and a Forrest Wood Cup Championship. Currently fishing the Bassmaster Elite Series, David also continues to design award-winning crankbaits.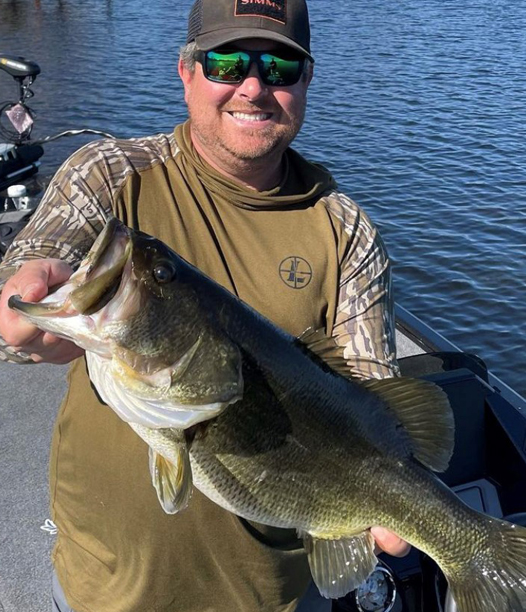 JOHN COX
ABU GARCIA, BERKLEY, PLANO

Making a career of fishing wasn't easy for painter-turned-pro angler, John Cox. Knowing he couldn't get home if he didn't win a check, John won his first tournament in 2011 in Louisiana by accessing a back water pond on the Red River. In 2016 John won the FLW Forrest Wood Cup and then went on to qualify for the Bassmaster Elite Series three times before he was able to afford to fish them. One of the best sight fisherman in professional bass fishing, John is one of the few pros on tour that doesn't use graphs on his boat.