Sebile lure design: from an idea to a bite
Out on Southern California's Lake Perris for a test run of Patrick Sebile's newest lure innovations and upgrades with Pure Fishing's Chris Marso, the bite was dead. Then Patrick made a run to his rental car for some smaller lure variations and the first bass of the morning fell to a tiny trout lure intended for Europe's anglers. It was a tiny bass, but it was a bite.
Marso kicked the big motor of his Ranger into gear and made a run to the face of the dam and soon packs of chunky Perris largemouth started chasing a prototype white soft Magic Swimmer to the boat. The biggest Marso hooked was 4 to 5 pounds and Sebile nailed a follower with another prototype headed for another part of the world.
The next time Sebile was contacted he was driving to Paris just days after tragedy struck the City of Lights. His friends and family were fine and while there was no denying the shock, like the rest of his countrymen Patrick forged on with his life — lures and fishing.
"I just spent 10 days on the high mountain streams of France away from all phones and computers, it was nice but the weather was too hot for good trout fishing," said Sebile. "Luckily at the beginning of our tests, our European business manager got the biggest pike of his life, a 4 footer, on a new lure with a single hook that is very good for the weeds, it slides through like a dream."
Sebile said the lure is a candidate to be brought to the U.S. in a few years as a musky/Northern pike bait, while the trout lures are also on the schedule.
"We try to create lures for a specific region, although you can often bring them to another region," Patrick noted. "Right now for Australia we're developing a minnow that trolls at 12 to 15 knots for wahoo and fish like that. It's possible that in a few years from now we could bring it to the U.S. for places like Louisiana and the California long range boats."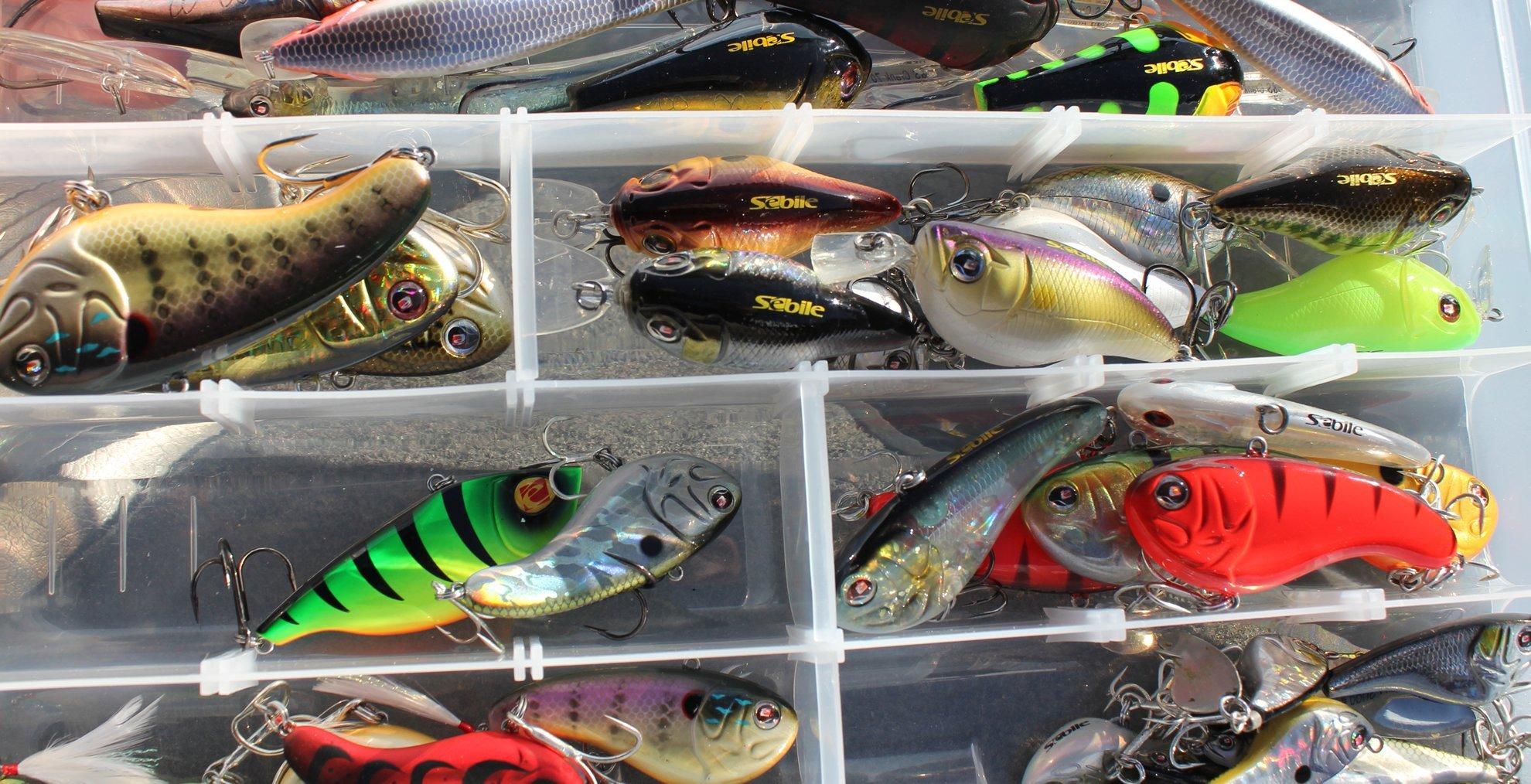 Sebile first started designing lures when he was 8 years old. He couldn't figure out how to get a live worm to a perch nestled deep in the branches of a submerged tree without hanging the bait up on a twig. So he made his first lure.
"I remember my first lure perfectly, I can see myself making that lure," noted Sebile. "I took an egg sinker, in France we had some that are longer and thinner, cut it in half, took copper wire, which is easy to work with your hands, passed it through the hole of weight, made a loop to attach the treble, then came back from the outside and used that to attach a triangle of pink rubber cleaning glove I stole from my mother's kitchen. I cut it from the sleeve, of course, not the finger, and that's what I attached with the wire. It was really a vertical jig.
"I had to use the piece of glove, when I was eight France had no soft rubber baits," he added. "I have the old fishing magazines to prove it. Mr. Twister was the first plastic worm in France in 1982. The piece of glove was attractive to the perch and at the same time limited the risk of snagging the lure on a branch -- and it worked! That was the big thing, the important thing."
Sebile said he gets his designs for new lures three different ways:
Observation
A spontaneous idea
Working towards a specific goal
"I create a lure little by little. I'll get an idea and sketch it," explained Sebile. "Sometimes I'll be at a rock concert and an idea will pop into my head and I can't wait to get home and grab a piece of paper.
"The idea for the Slim Stick walk-the-dog bait, which has a very curved body, came from observation," he added. "I was fishing an estuary and saw a piece of wood floating downstream meet the turbulence of the current at the entrance. The wood was curved and it was not only moving side to side, it would also roll over on itself.
"The action appeared to my eye, wow, a beautiful action, BING! I immediately could see a lure and knew I could probably recreate that action, " Patrick recalled. "I was so excited I quit fishing earlier than expected. I wanted to start making a drawing and explore the technical side of it. Then I could see all of the information I needed to get the action I saw and start work on a handmade prototype."
Other times, like in the design of the Magic Swimmer, Sebile will simply sit down with plastic or wood and whittle his way to an action his accumulated fishing experience tells him should work.
"In the case of the Magic Swimmer I wanted to make a lure that swims like a real fish," said Patrick. "I was a guide for many years and have fished for many more and let me tell you, what matters most in a lure is the action. I believe for people to buy a lure it has to be beautiful, yet the action has to come first.
"Many lures I made, I made for me," he added. "I was working for the art and beauty of creation and the art of fishing."