300 Santas Break Unlikely World Record
'Twas 13 days until Christmas, on Lake Norman they met.
Hundreds of Santas with a world record to set.
They rode upon boats instead of old sleds
While visions of big bass danced in their heads.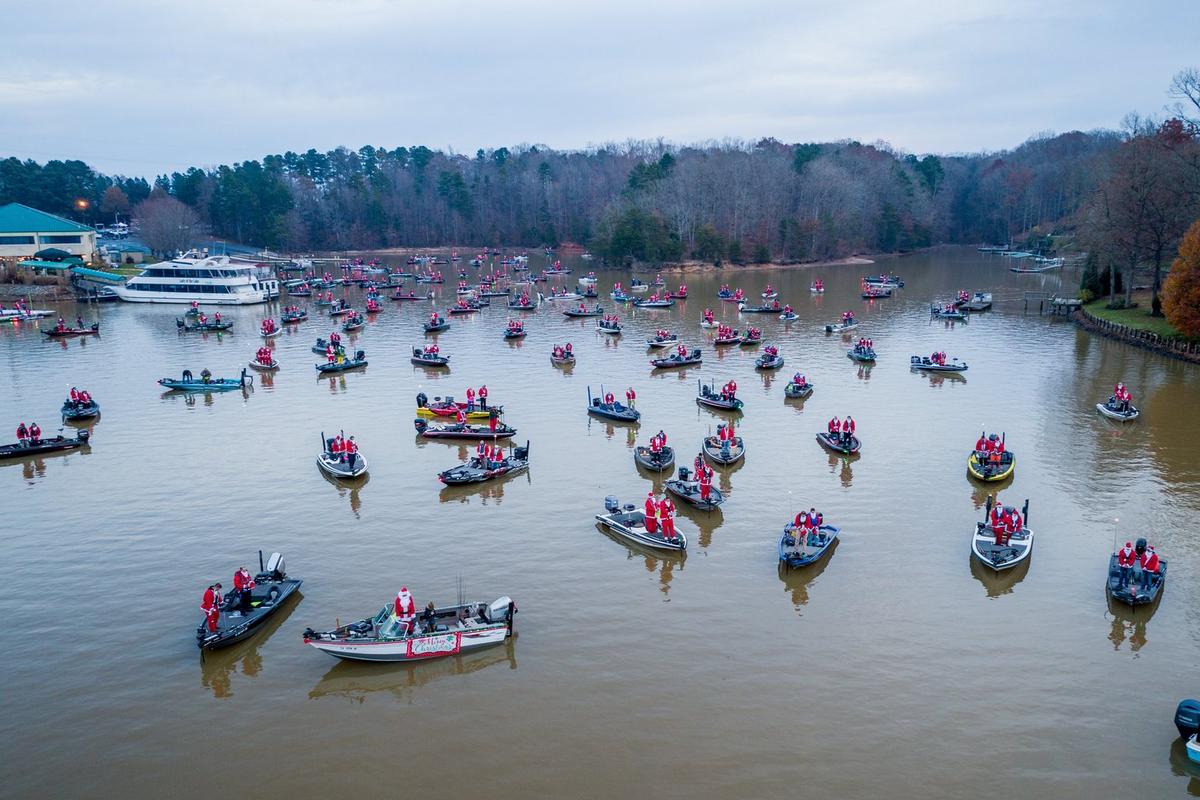 The Ugly Stik World's Largest Santa Claus Bass Tournament lived up to its name, drawing 298 anglers to compete in a one-day bass fishing tournament dressed as the fabled Christmas icon. Together, anglers gathered on Lake Norman and set the world record for the largest fishing tournament made up entirely of Santas.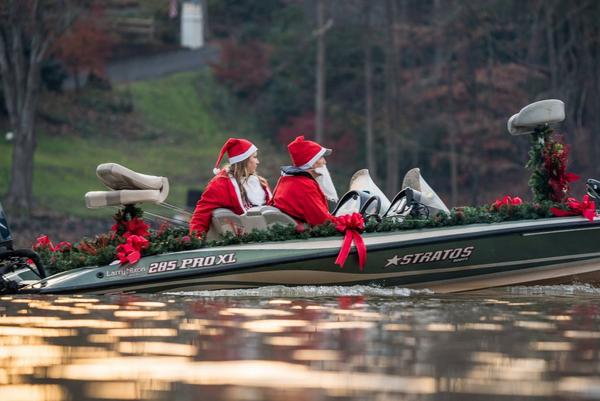 In addition to local anglers reeling in some epic catches, they also came together with Ugly Stik to raise an estimated $15,000+ worth of new toys for Toys for Tots. Thousands of families are unable to afford gifts on Christmas day, and each toy donated at the Ugly Stik World's Largest Santa Claus Bass Tournament will go to a local child in need.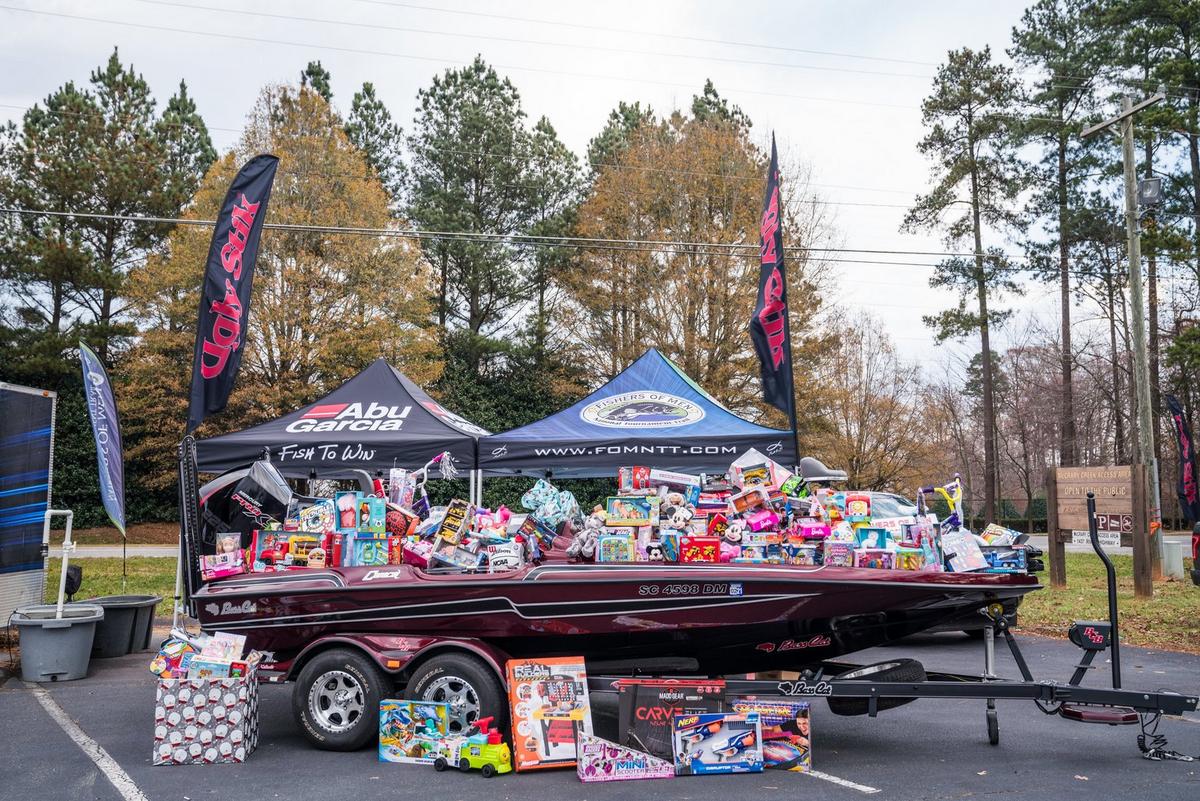 "This year especially, we felt people needed an event like this one. It's hard to see so many Santas in one place and have a bad time. Ugly Stik has always been about having fun and just catching fish—and what a better example of that than this," said Ugly Stik Vice President of Marketing Jon Schlosser. "We're excited by the turnout and proud to own the world record but we're even more excited to help bring Christmas to so many kids who might not otherwise have one this year."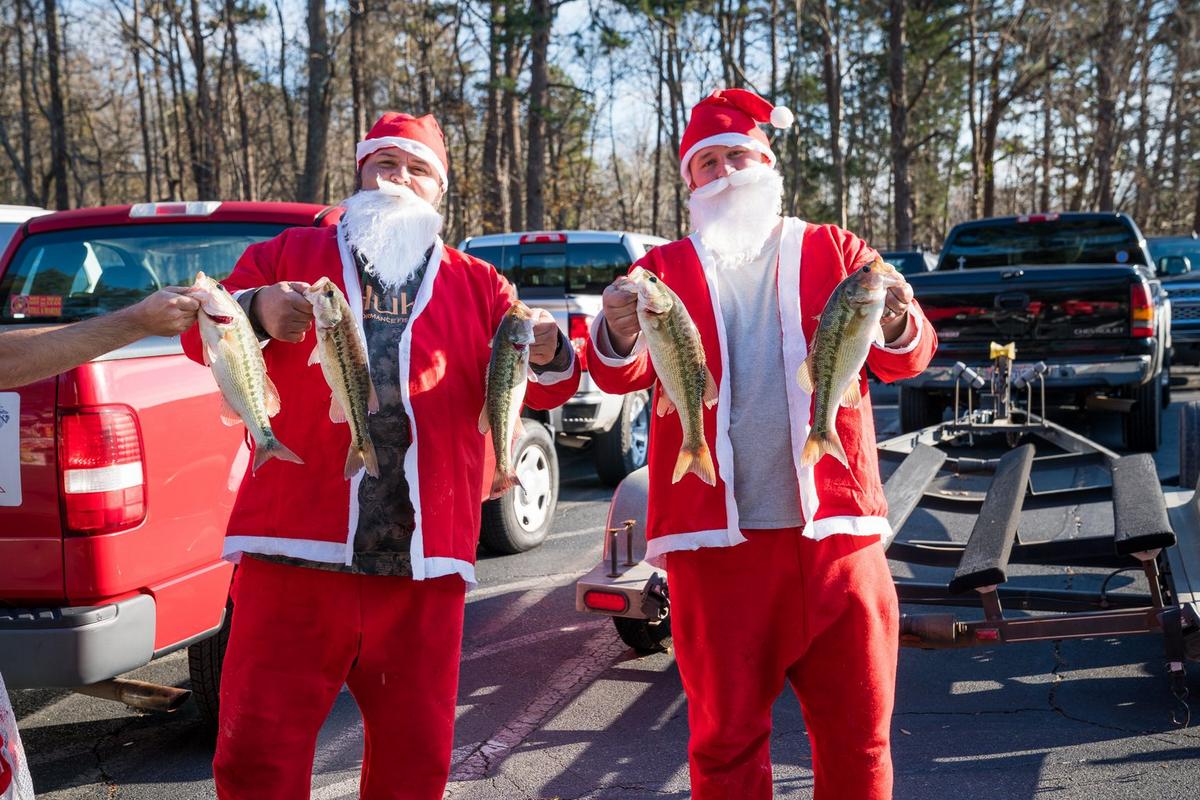 Scott Hamrick of Denver, N.C., and Roger Hoover of Mooresville, N.C., brought a five-fish limit to the scales weighing 15.07 pounds to win The Ugly Stik World's Largest Santa Claus Bass Tournament on Lake Norman. With the win, Hamrick and Hoover took home the guaranteed $5,000 first-place prize.
The team at Ugly Stik is grateful to all the Santa's who came out to make this year extra special and wishes everyone a very Merry Christmas!