Dock Talk: 2023 Bassmaster® Elite Series on Lake Murray
Bassmaster travels to Lake Murray, the Jewel of South Carolina...
SHAWN SMITH | GEORGIA | April 17, 2023
Located near the capital city of Columbia, Lake Murray will play host to some of the world's top anglers April 20-23. It has been over a decade since the Elite Series came to Cola, and with the monster weights coming out of Lake Murray so far in 2023, they picked a prime time to return.
Named after William S. Murray, an engineer involved with the dam's design and execution, construction on Lake Murray began in 1927 and was completed in 1930. Around 100,000 acres (about half the area of Austin, Texas) were purchased and later flooded by the Lexington Water Power Company with the goal of creating energy for the region. The lake spans about 50,000 acres with an average depth of 42ft and around 625 miles of shoreline. It is 41 miles long and an impressive 14 miles wide at its widest point.
Late April in the south should signal the tail end of the bass spawn. The smaller male bass will be hanging back and protecting the fry from those other pesky predators this time of year like crappie and bluegill. The rest will head to the nearest ledge or flat clay point to recoup for a few weeks before heading for their summer hang outs.
Along with this transitional phase for bass, you also have the blueback herring spawn that will be in full swing as the Elite Series slides into Columbia. Some key players to keep your eye on here will be Justin Atkins, Matt Roberston, and Hank Cherry.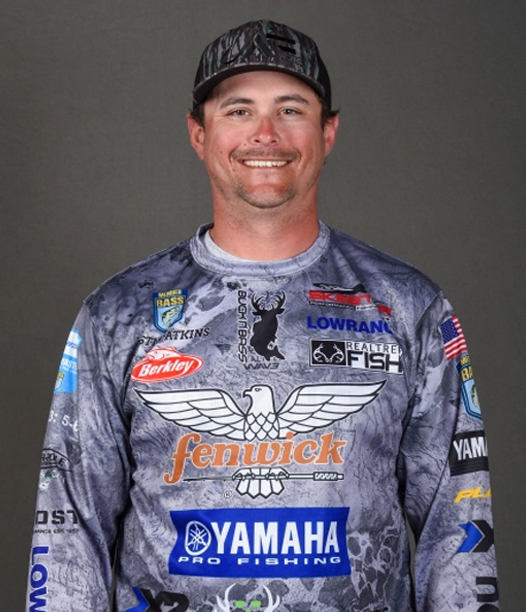 Justin Atkins is no stranger to success on Lake Murray, having won the FLW Forrest Wood Cup there in 2017. After a not so stellar start to the 2023 season, this could be the venue that turns things around. A fan of shallow water power fishing, it will be interesting to watch Justin's approach as most bass begin to depart the shallows.
Matt Robertson comes to Cola fresh off a top 20 finish at the Bassmaster Classic®. A born showman, it is no surprise that Matt likes to get out there and chuck the swimbait around. This time of year, it may just be the ticket for an impressive finish on the leaderboard.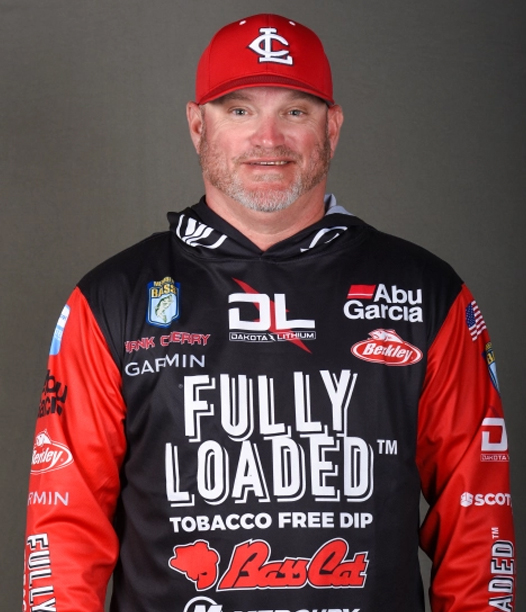 Hank Cherry brings a lot of experience to Lake Murray in terms of sheer number of hours on this particular body of water. This may give him a leg up on the competition due to his familiarity with the fishery. Safe to say he knows what to expect during the blueback herring spawn that will be wide open at tournament time.
When it comes to the gear on the boat, speed is going to be a key factor. Blueback herring are much faster than their bass forage counterparts such as shad or bluegill. To get bass to react, you must respond accordingly. This is where the Abu Garcia® Revo® Rocket casting reel will come into play. That 10.1:1 gear ratio is an absolute burner.
A few of the baits that are sure to be on deck are the Berkley® PowerBait® Power® Jerk Shad to draw that jerkbait strike. The Berkley Magic Swimmer® which is all about the tapered nose and humpbacked head which slices through the water, making turbulence first on one side, then the other.
When you really need to make some noise, there is no substitute for the Berkley Cane Walker. With a loud rattling chamber and spitting cup, it delivers the most surface disturbance of any Berkley top water lure. Last but not least, the Berkley Drift Walker. Ideal for finesse top water presentations, the tail weighted design provides long casts while the subtle clicking sound draws fish in from a distance.


ABOUT THE AUTHOR
SHAWN SMITH | PURE FISHING
Shawn Smith is a native of Northwest Georgia and a graduate of the University of Georgia. An avid outdoorsman, he was introduced to fishing as a child and has spent the better part of the last 25 years with a rod in hand while venturing throughout the United States. As the Ecommerce Marketing Manager for Pure Fishing, Shawn is able to put his passion into practice while sharing his knowledge and love for the sport with others.
Find Shawn on LinkedIn