Bassmaster® elite series santee cooper lakes

Bassmaster will wrap up April in the Palmetto State...
SHAWN SMITH | GEORGIA | April 24, 2023
Fresh off the heels of Lake Murray, the Elite series will depart Columbia and make the hour-long trek southeast to the Santee Cooper Lakes April 27-30. Nearing the halfway point of the season, anglers will arrive in Clarendon County to post spawn conditions. The shad spawn however will be at full throttle.
The Santee Cooper Lakes are comprised of Lake Marion and Lake Moultrie and are joined by a 6.5-mile diversional canal. Lake Marion covers a vast 110,600 acres while Lake Moultrie covers 60,400 acres (about the area of Athens, Georgia). The creation of these two lakes was completed in the early 1940's with the purpose of generating power for the region. Both lakes contain a variety of aquatic landscapes including everything from backwater ponds and shallow swamps to enormous stretches of open water with plenty of submerged structure. Though the smaller of the two, anglers will find Lake Moultrie has more open space. Lake Marion, however, was not completely cleared of timber before it was completed so it has a veritable treasure trove of submerged stumps, standing dead trees, and live cypress that are sure to be holding some trophies.
With April winding down bass should be post pawn and more than likely taking their time on their way back to their summer haunts. Making a few stops along the way at passing ledges and points. As they recover from the spawn, they will be looking to feed. And luckily for them, the shad spawn provides a fantastic opportunity for just that. Spawning shad will most likely be found near structure and grass lines due to their eggs needing a firm surface to adhere to. Shad will move in and out of these locations each morning with prime feeding time for bass being just before the sun if fully up. A few pros to watch try and take advantage of this opportune time are Hunter Shryock, Shane LeHew, and Joseph Webster.
Hunter Shryock is known to show some serious skill when fishing up close and personal in the shallows. When he gets to Santee, we may see him try to capitalize on opportunities when fish are hanging around cypress trees. Looking to crack the top 20 for the first time in 23', this may just be the weekend to do it.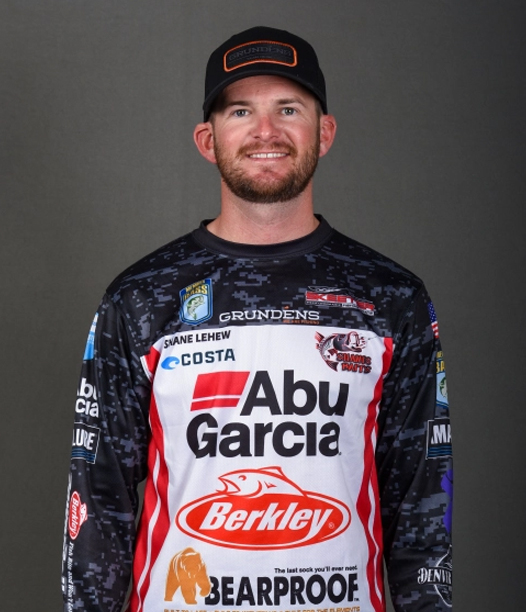 Shane LeHew has a proven track record of knowing just what to do during a shad spawn. With his affinity for skipping docks, it's easy to see why. And with a top 10 finish on Lake Seminole earlier this year, he should arrive in Santee with plenty of confidence to add another impressive notch to his 2023 belt.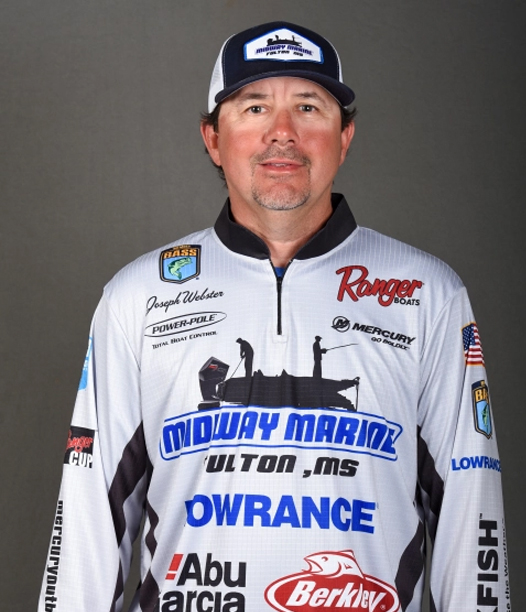 Joseph Webster is off to a bit of a slow start in 2023 but a visit to Santee may be just what he needs. He was able to leave Clarendon County with a top 20 finish in March of last year. Having a reputation for cleaning up during the post spawn transition, Joseph is another one to watch when cypress trees are in the mix.
Some tackle to watch for this week will be the Berkley® Power® Blade which will mimic the shad that will be zipping around. For the finesse game, a wacky rigged Berkley PowerBait® MaxScent The General with its ultra-realistic texture and natural matte colors will entice even the most stubborn fish. And a personal favorite of mine, the Berkley Choppo. When serious commotion is what you need, the Choppo is hard to beat.
ABOUT THE AUTHOR
SHAWN SMITH | PURE FISHING


Shawn Smith is a native of Northwest Georgia and a graduate of the University of Georgia. An avid outdoorsman, he was introduced to fishing as a child and has spent the better part of the last 25 years with a rod in hand while venturing throughout the United States. As the Ecommerce Marketing Manager for Pure Fishing, Shawn is able to put his passion into practice while sharing his knowledge and love for the sport with others.
Find Shawn on LinkedIn