Dock talk: welcome to fishing
Welcome to fishing! I'm not sure what brought you here, maybe it's nostalgic memories from your youth, perhaps a friend introduced you to the sport, or maybe you just want to spend more time in the great outdoors, and fishing seems like a fun way to make that happen...
SHAWN SMITH | GEORGIA | MARCH 6, 2023
Whatever the reason, we are glad you're here. Fishing is an amazing hobby but be forewarned, it can, and will most likely, become an obsession. Once you are hooked (a little on the nose I know, I couldn't help myself) you will spend countless hours chasing that feeling of having a fish on the other end of your line. To start, lets cover a few basics to ensure that your first few times dangling a line are set up for success.
Before you run off and start buying gear, let's talk about the type of fish you may go after. Today we are going to stick with freshwater. The species you are chasing will determine the type of tackle you'll need.
There are many different species of freshwater fish that are common targets for anglers. For now, we'll cover panfish, trout, walleye, catfish, and my personal favorite, largemouth bass.

A great way to get into this amazing sport is with panfish. Whether it's bluegill, crappie, sunfish, or rock bass, the thrill of catching these feisty little fish never gets old. They can be found in spring, summer, and fall in almost any body of water where fish are viable. And when I say they can be found, I mean in numbers.
They may not be large, but man are they fun, and fairly easy to catch. Some of my best childhood fishing memories are catching bluegill in the neighborhood pond. The best baits for Panfish are both artificial and live bait. If bait is in short supply, a small rolled up piece of bread can do the trick, trust me.
For your rod and reel, stick with a 6'6" to 7' medium light spinning rod and a 10/1000 size spinning reel. The size of the reel and its denotation can vary based on manufacturer. For example, one manufacturer may call a reel a size 10 while another calls it a size 1000. For all intents and purposes, this is the same size reel. You'll also want to stick with light line, somewhere in the 4-6 pound range. Both monofilament and fluorocarbon will work.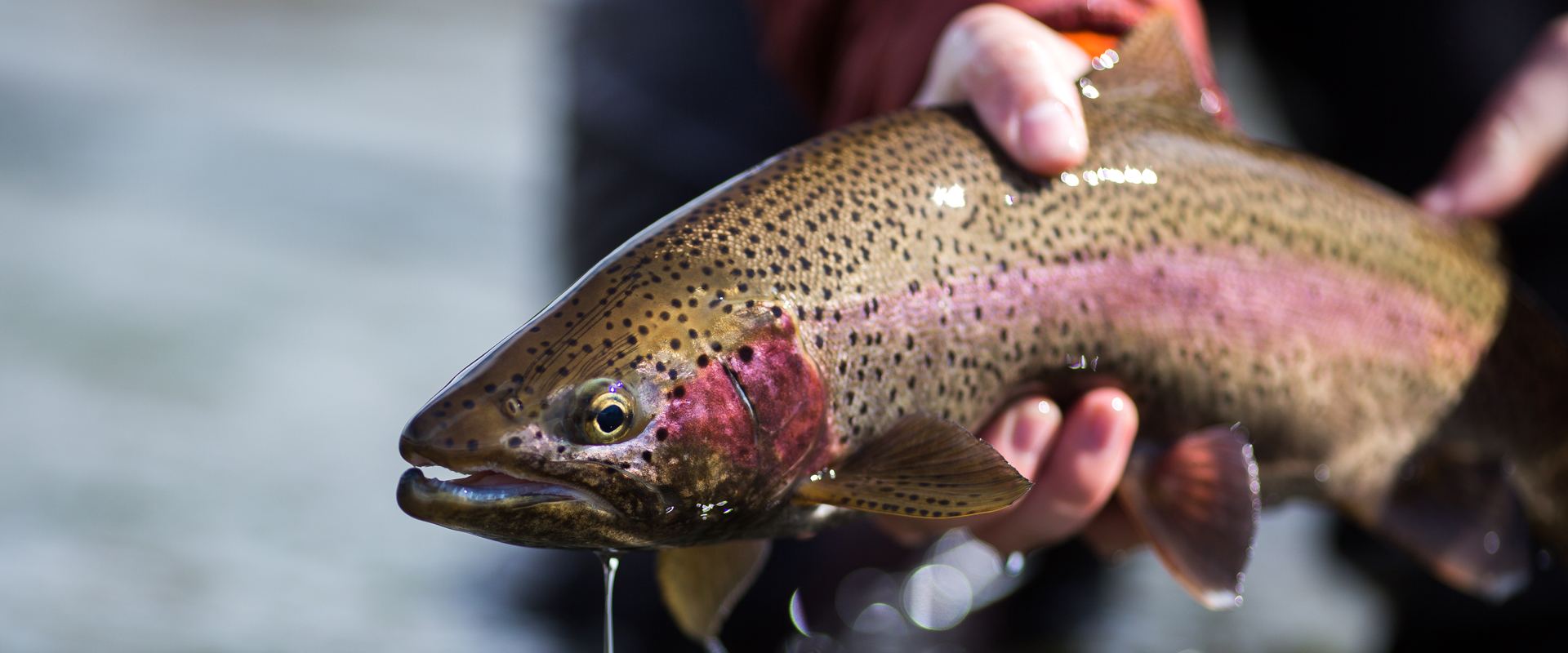 Next up are trout. One of the most beautiful fish out there in my opinion. And there are many different types of trout to admire. From rainbow to brook, cutthroat to brown, trout most often reside in cool water streams and lakes. In warmer areas, hatchery raised tout are sometimes stocked seasonally in warmer waters or in the cold tailrace waters below dams of deep lake. If getting into gorgeous country is a reason you are picking up fishing, trout may be your go to.
One of the highlights when fishing for trout is you can soak up the scenery while waiting for a bite. Trout can be a bit elusive at times, but when they feel like eating, they can be caught on artificial baits and dough balls. When shopping for a spinning rod, keep it relatively light. We are talking medium, to medium light power and between 6 and 7 feet long. For your reel, I would recommend going with a 20/2000 or a 30/3000 size spinning reel. You will want to stick with light line here as well. 4-6 pounds in either monofilament or fluorocarbon.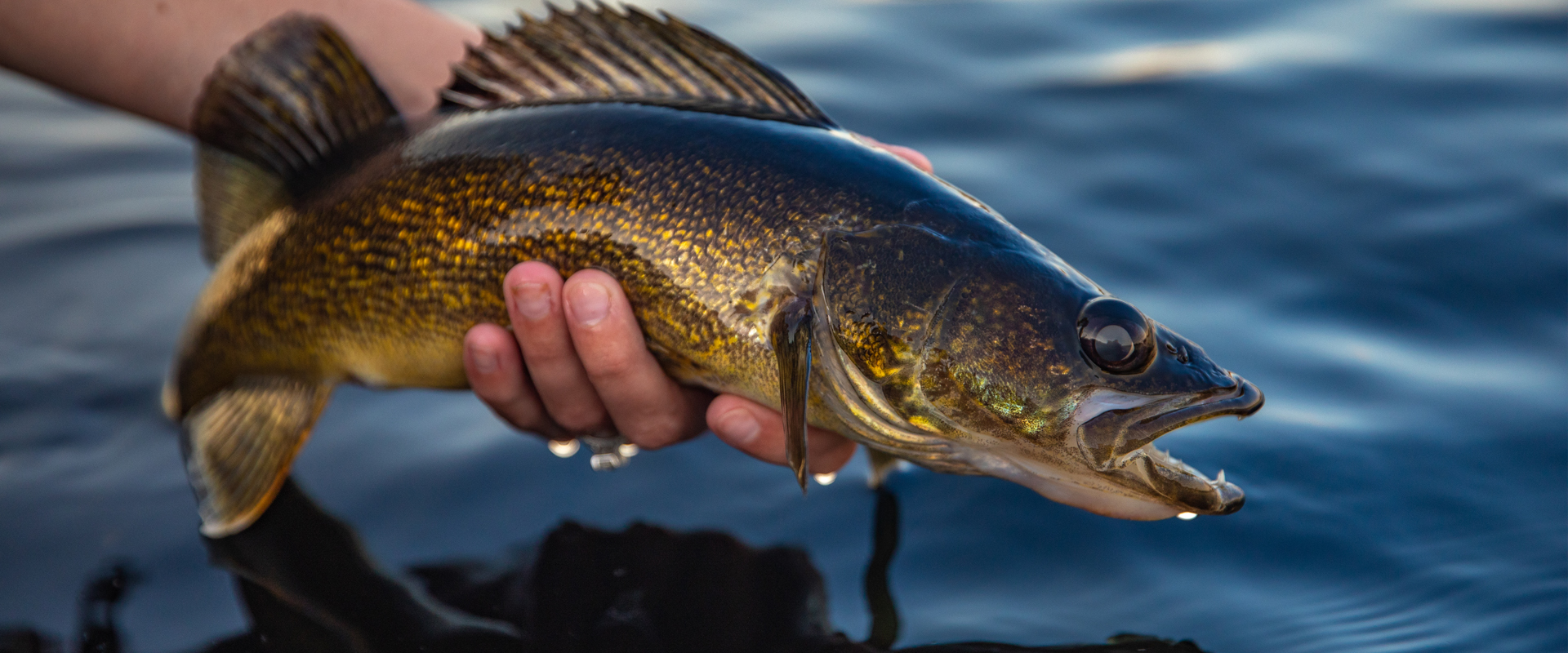 On to a Midwest favorite, walleye. That's not to say you can't catch walleye in other parts of the country. They can be found year-round in cooler waters, though you may need an ice auger to find them during the winter in northern climates.
If fish and chips sounds like an ideal meal, walleye may be the fish for you. These evasive creatures come in at around 14-25 inches long, with an average weight of 1-5 pounds. Most are caught on artificial lures. It may surprise you but considering their impressive average size, walleye are a little more bark than bite, not always putting up the best pound for pound fight.
With that in mind, when fishing for walleye you will need a medium light or medium power spinning rod around 7 feet in length. The ideal reel is going to be a 30/3000 size spinning reel with a spool full of 8-12 pound test fluorocarbon line.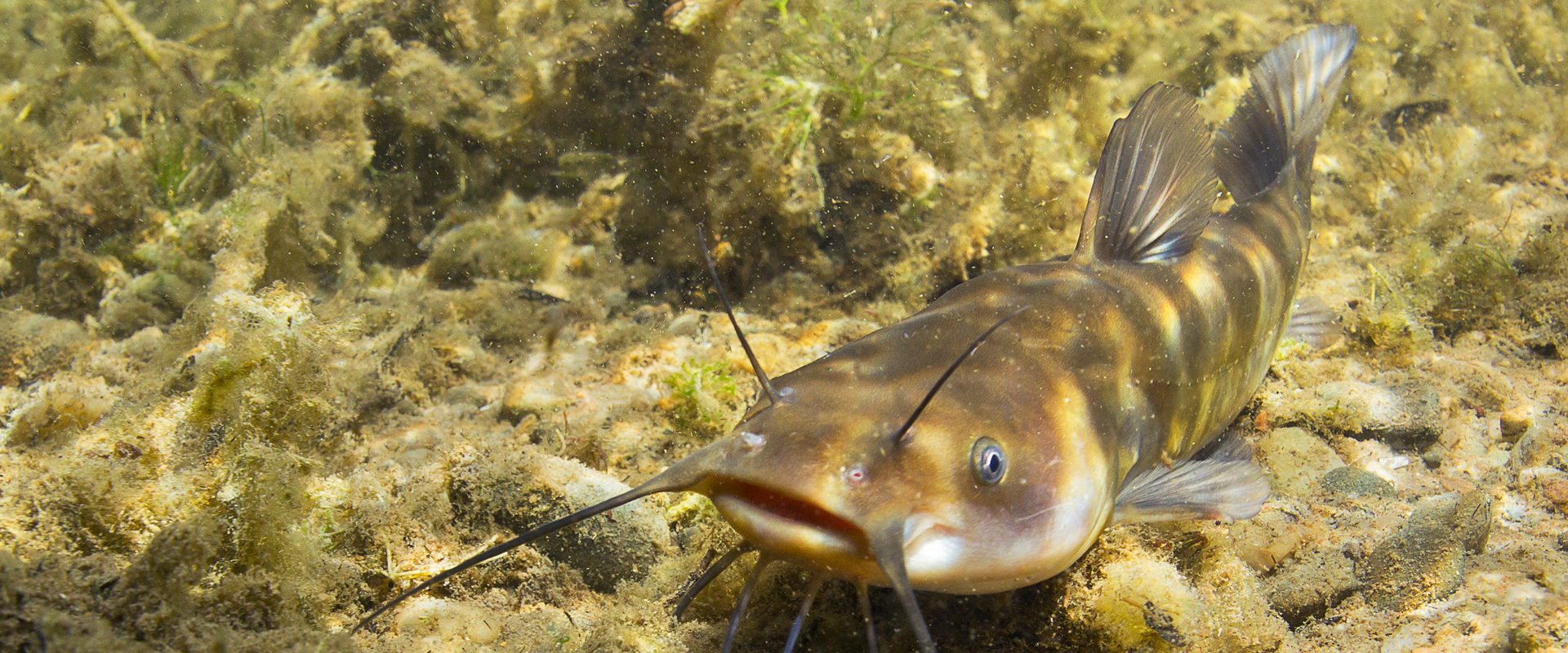 Time to talk about the tanks of freshwater, catfish. These brutes can be found year-round from coast to coast depending on your climate. They are relatively easy to catch and, in my experience, put up the best pound for pound fight on this list.
You may not guess from their appearance, but catfish can make for a tasty meal. Historically regarded as nocturnal bottom feeders, catfish are active eaters at all hours and aren't particularly picky. They can be caught on live/cut bait and artificial dough. With many different sub species it's hard to dial in what type of size to expect when fishing for catfish.
I will say with some confidence though that It will probably take both hands when you go to land one. I would suggest a 7-8 foot medium heavy power spinning rod and a 30/3000 or larger size spinning reel. You are going to want to play it safe with your line choice here. Braided line in the 30-40 pound range would be ideal.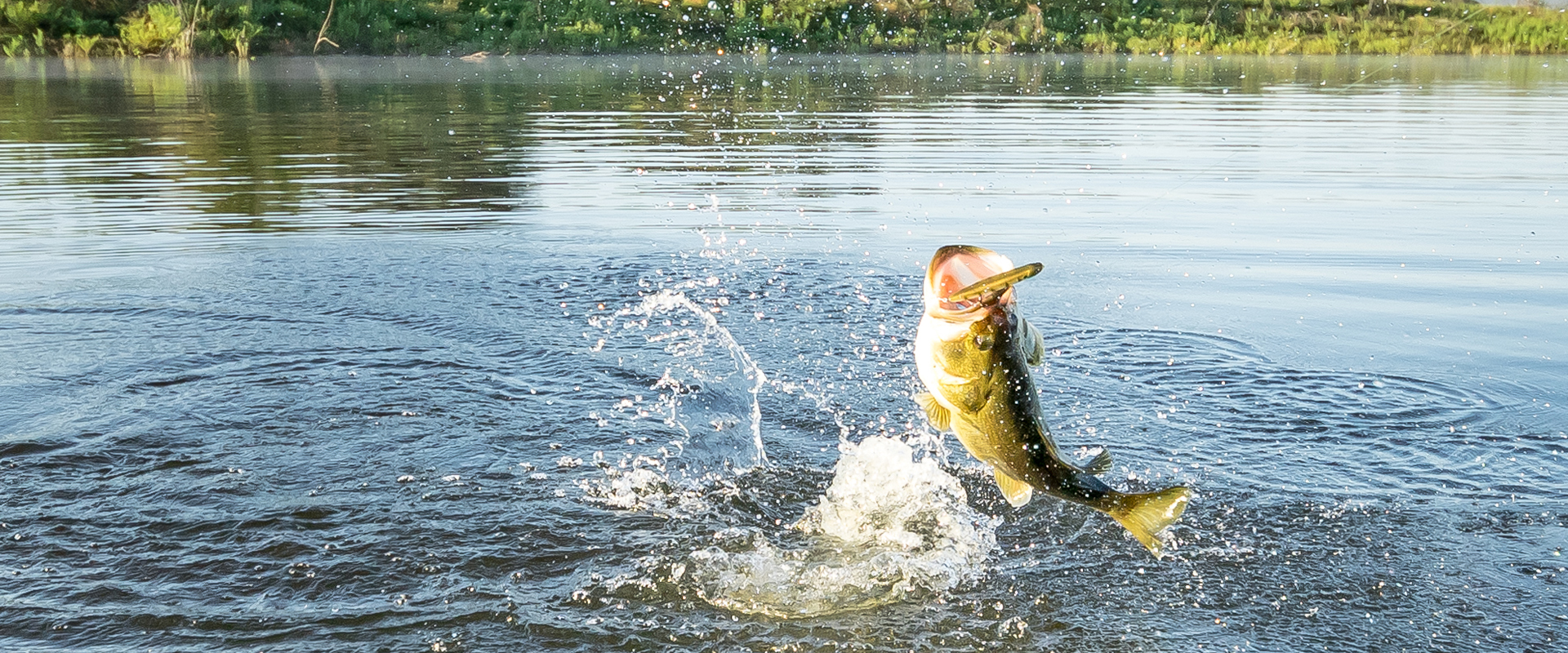 Now let's talk about ole bucket mouth, largemouth bass, arguably the most popular freshwater sport fish in the world. You can hook into a largemouth bass year-round depending on your locale. That said, these beauties' average size will vary regionally.
It seems like the further south you go, the larger they grow, with fish over 5 pounds being a trophy up north and drag smoking monsters over 10 pounds down south. The vast majority of largemouth bass are caught on artificial lures consisting of both hard and soft plastics.
A great all around rod for largemouth will be a 7' – 7'6" medium heavy power spinning rod paired with a 20/2000 - 30/3000 size spinning reel. A good line choice here would be 8-12 pound test fluorocarbon.
That's going to do it for the fish you are most likely to encounter and the gear you will need as you take up this amazing hobby. As you dive deeper and deeper into the sport you will develop new skills and progress with techniques that will require more specialized equipment. And if you are a gear head like me, that's part of the fun. Now get out there, be safe, and have fun!


ABOUT THE AUTHOR
SHAWN SMITH | PURE FISHING
Shawn Smith is a native of Northwest Georgia and a graduate of the University of Georgia. An avid outdoorsman, he was introduced to fishing as a child and has spent the better part of the last 25 years with a rod in hand while venturing throughout the United States. As the Ecommerce Marketing Manager for Pure Fishing, Shawn is able to put his passion into practice while sharing his knowledge and love for the sport with others.
Find Shawn on LinkedIn