Billy and Scott Williams Win Alabama State Crappie Championship
Johnson Shad Scales and Shad Curltail dominate crappie waters
The popular duo of Johnson Shad Curltail and Shad Scales continues their winning ways of the Johnson Crappie Buster baits with a win in the Bass Pro Shops Crappie Masters Alabama State Championship. Billy and Scott Williams earned the hardware on the Alabama River and Lake Jordan this past weekend. For their efforts, they were awarded $4,500.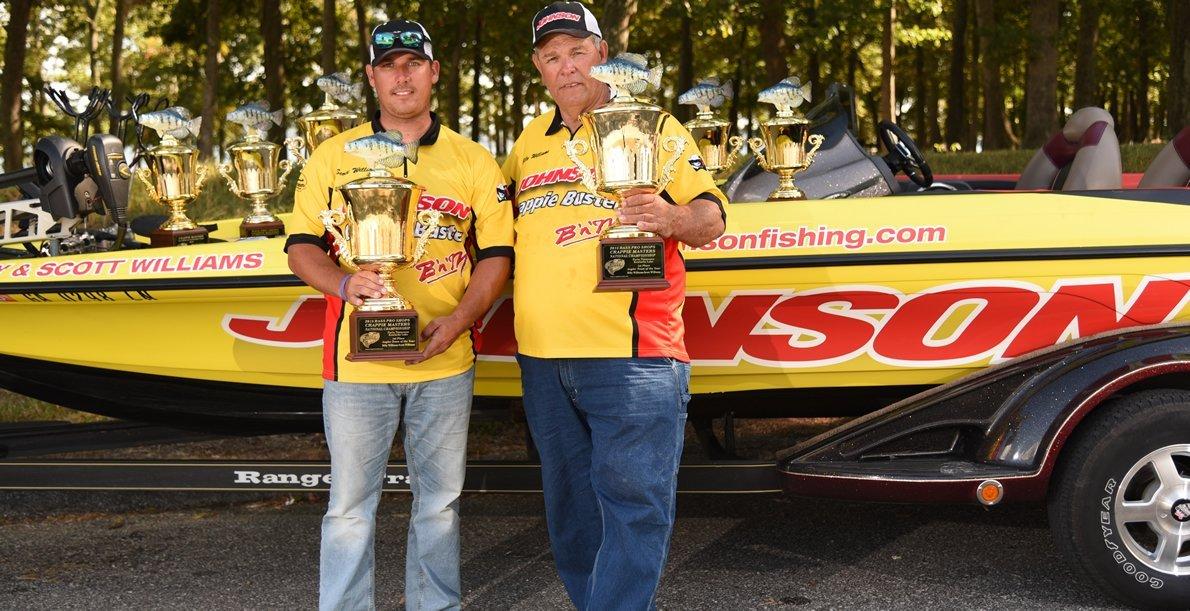 The Johnson team brought in a two-day total of 24.37 pounds to win their first Crappie Masters event as a team and was crowned 2016 Alabama State Champions.
"This is great to get our first win together and be crowned champions," said Scott Williams. "We were really hungry after last years Team of the Year award. We were long-line trolling to capitalize on the bite in 12 – 20 feet of water. Dad and I are definitely looking forward to a couple more wins by the time we are finished."
The teams winning technique involved long line trolling, which is a faster technique than they usually deploy. This changed up their selection of Crappie Buster baits.
"With faster presentations we like to go to the Shad Curltail," said Scott Williams. "The movement on the tail really irritates big slabs, and they just have to commit. Johnson has a great system in place to key those big bites. If you aren't using the Crappie Buster series of baits from Johnson then tournaments are going to be pretty tough."
Next on the Crappie Masters All American Tournament Trail will be the 2016 Kentucky/Tennessee State Championship on Kentucky Lake May 13-14, 2016.