Williams and Williams Earn Crappie Masters Team of the Year Honors
Johnson Shad Scales and Tubes key to year's success
Johnson has been producing winning crappie baits for quite some time and 2015 just got bigger. Despite not fishing the final event this past weekend, The Johnson Crappie team duo of Billy and Scott Williams captured the Crappie Masters Angler Team of the Year.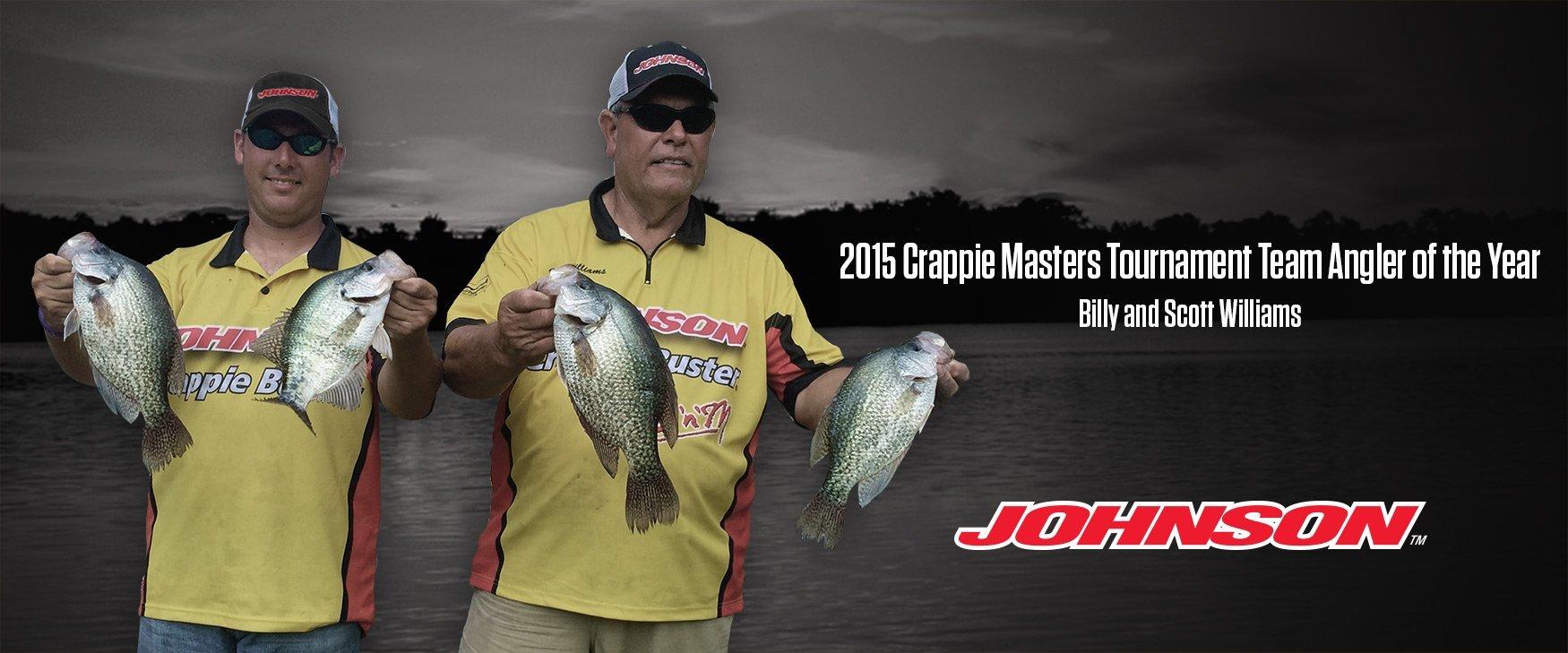 This marks the second major title of the year for Johnson teams. Earlier this season, Jeff Riddle and Dave Maddox captured the Beaver Lake title. However, the overall year belonged to Billy and Scott Williams.
Angler of the year points are taken from teams six best finishes with one of those events being a one pole tournament. The Georgia based team maintained focus and opted not to participate in the final event given the history of Truman Lake.
"We knew the risk and were willing to let it ride," said Scott Williams. "Each of us knew the history of Truman, but knew it would take a miracle for the other teams to take us over for the title. That lake has so many great local teams that we just let things play out."
Each event held its own challenges, but with each challenge the Williams' team had an answer.
"Our baits and equipment were key to this overall Team of the Year title," said Williams. "The go-to baits for us all season were Johnson Shad Tubes and the Johnson Shad Scales. That is a powerful tandem on any body of water. It didn't matter where we fished, those played a part across the board."
Up next for the Williams team is the Crappie Masters Classic set to take place on Kentucky Lake, September 23 – 26.