Stealth Just Got Stealthier
It's clear to see that SpiderWire has just set the bar for the best-priced, best-performing braided superline on the market with new Stealth-Braid Translucent. Feel, castability, ease of knot tying, visibility and, yes, the right price, all come together in this new product sure to be the go-to line of discerning anglers.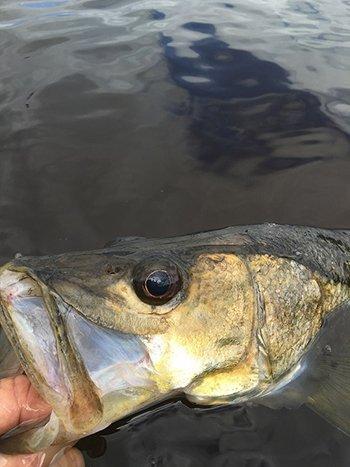 Stealth braided superline has long been a favorite of fishermen of all kinds, whether they fish freshwater lakes and rivers or in the saltwater environs inshore or offshore. Yes, SpiderWire Stealth is strong enough and stealthy enough to catch fish anywhere.
The versatility of Stealth did not come about by chance. Start with the miracle fiber Dyneema and add in years of technological advances in the laboratory and thousands of casts by the top fresh and saltwater pros and you get the simple, proven product that is SpiderWire Stealth- Braid lines. They are flat out stronger and easier to fish than ever before.
And as time has gone on SpiderWire Stealth-Braid has been offered in a number of colors: Hi-Vis Yellow, Glow-Vis, Camo, Blue Camo and the original, and most popular of all, Moss Green.
Yet sometimes less is more. Strip away the coloring of Stealth-Braid and what is left behind is the pure Dyneema , a natural water, UV and chemical resistant fiber that is stronger than steel. Also kept are all the improvements in spinning , weaving and braiding the fiber that have made Stealth strong, smooth and round.
Then add back in the Fluoropolymer coating and let the magic take place. While the Fluoropolymer treatment is also used to bond color to Stealth-Braid, devoid of color the coating retains many desired properties – primarily a smooth, slick feel that shoots the line through guides and results in long, accurate casts.  
The Fluoropolymer treatment also enhances the ability of the Stealth-Braid to take a knot – that is cinch down with the knot layers properly placed in order to create a strong bond worthy of such a strong line.
Best of all, the resulting SpiderWire Translucent superline boasts the same visibility above water and invisibility below water of its high-end cousin Ultracast Invisibraid! That fish-producing braid has become a favorite of guides and tournament anglers throughout the Southeast's inshore waters because of the properties of the coated white line.
Obviously white is an easy color to see against most backgrounds, but wouldn't that make the line visible underwater too? That's not the case with the Stealth-Braid Fluoropolymer treatment. The clear, fluoropolymer coating reduces the harsh opacity and even softens the visibility more by absorbing (reflecting) the surrounding water color.
And when is less even more? Easy answer – when a top product like SpiderWire Translucent is offered at the most competitive prices in the industry! Your budget catches a break and you catch more fish.