What Do Fish See?
What do fish see, and can they detect color? If fish can see line, is it better to use a single colored line, or a multi-colored line?
Those two questions are the driving force behind the development of SpiderWire's Stealth Blue Camo Braid, created specifically for the brilliant azure waters found while fishing offshore.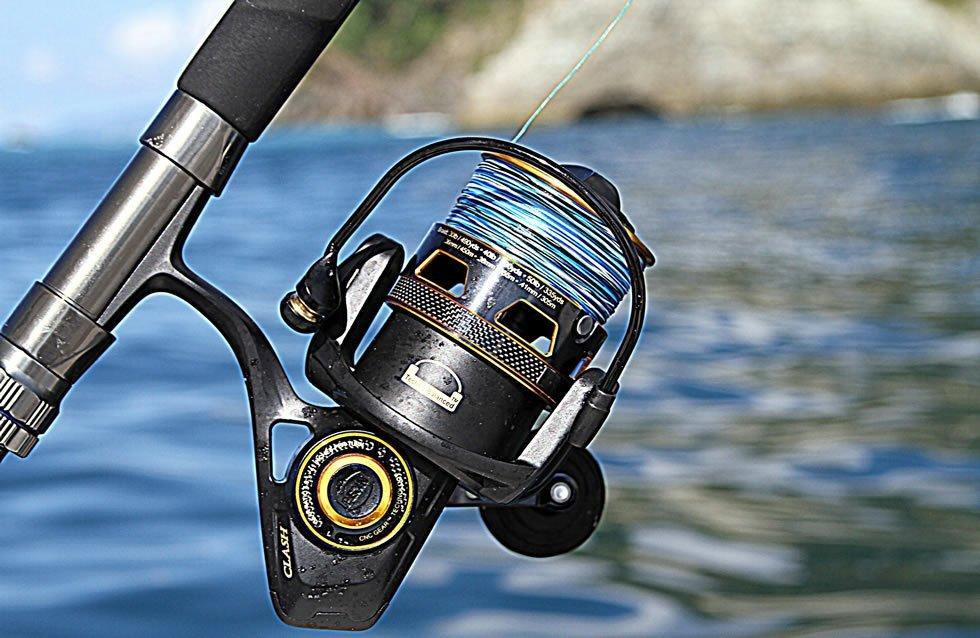 Before getting back to the subject of what fish can see, how about what anglers can see? Some may not recall that braided lines faced resistance on all fishing fronts when first introduced. Offshore fishing was one of the first breakthrough events for braided superline. There was simply no getting around the advantage of a thin diameter line that was stronger than mono of the same diameter.
Yet while pulling lures in the clean water, live baiting or drifting baits in the blue water, plain white (the natural color) superbraids stick out like a sore thumb. Anyone who has been fishing offshore has seen it.
And after all, mono made for offshore use comes in many colors and even fluorocarbon lines are available in tinted versions. So while it is not easy to add color to superlines, many manufacturers, including SpiderWire, have done so.
Yet only SpiderWire, relying on extensive fish research facilities, has created an offshore superbraid that takes into account the science of what a fish can see and not see — Stealth Blue Camo.
Sure, most folks think low-vis green is the best line color, and it sure does have great applications in many water conditions, while others believe red is invisible, yet the science of blue water fish optics says that blue line is most likely to disappear in the deepest water column.
Here's the deal: Fish research confirms that fish do see color, and the colors they see varies on the depth of water, and the species of fish.
Blue offshore water is clear offshore water and the science says the color blue penetrates deepest into clear water, visible all the way down to 900 feet.
Can fish see line? Do they become line shy? A quick look at all the line choices available indicates that there are plenty of anglers who think so.
So a better question to ask is, if fish can see line, is it better to use a single colored line, or a multi-colored line?
The science says a multi-colored line that blends into the background should be harder for fish to see and track. While red and green blend well in many situations, blue blends best in offshore waters.
Again think of what you see from above and below (many anglers dive) clear ocean waters. You see blue and the sharp whites and dark shadows of diffraction as sunlight penetrates the surface.
SpiderWire Stealth Camo blends blue, white and black to achieve a camouflage line pattern that blends throughout the offshore water column.
You'll catch more fish when you go into Stealth mode! Stealth Camo Blue is available in 10- to 100-pound sizes.