dock talk: topwater fishing reels
These days it seems like reels keep getting faster and faster...
SHAWN SMITH | GEORGIA | March 28, 2023
But in the not-so-distant past, any reel nearing a 7:1 gear ratio was considered a "burner". That has all changed as reels with an 8:1 ratio have gained popularity over the last 5 years and have become commonplace on boats and banks everywhere.
They are fast, impressive feats of engineering that do a lot of things well. However, there are certain situations where speed is key. Even more speed than an 8:1 ratio reel can deliver.
Enter the Revo® Rocket from Abu Garcia®. Introduced in 2014, the Revo Rocket initially boasted a 9:0:1 gear ratio and a 39 inches per turn (IPT) retrieve rate and since has been upgraded to a 10.1:1 gear ratio with 44 inches per turn. The bar for speed had been set.
Anglers everywhere are employing faster and faster reels. Honestly, when you consider the advantages, it's easy to understand why.
High-speed reels allow the angler to take up slack quickly should a fish strike the lure and start swimming towards you. They deliver a lightning-fast retrieve should you make an errant cast or see a better opportunity elsewhere on the water. When fishing around cover, high-speed reels help get the fish away from potential hang ups.
The only downside to fast reels is the potential to retrieve lures too quickly, which can be detrimental to their intended action. So, the question is, do they have a place in topwater fishing? The short answer, yes. Yes they do.
High-speed reels like the Abu Garcia Revo Rocket take a bit of the strain out of a long day of casting and winding. They allow for a more casual retrieve while still delivering the proper action for plopper-style lures and buzzbaits. And, if your trolling motor is humming along at a brisk pace, they help close the gap between you and your bait.
Another important consideration, especially for those chasing fat checks, is the fact that high-speed reels allow for more casts on a given day. More casts equal more opportunities to put your lure in the face of a tournament winning fish. Oh, but take note, large spools are essential to delivering maximum retrieval speed. For this reason, a full spool of line is a must when behind the wheel of these speedsters.
There is arguably no other bite in fishing that can match the heart pumping excitement of topwater. Topwater lures comprise a pretty diverse line up.
There are plopper style lures that count on speed to create their desired action and draw fish to their commotion. Walk-the-dog lures rely on their side-to-side motion and limited forward movement to entice fish to strike. Popping and chugging lures employ various pop-pause cadences, often drawing an impressive strike when the lure is paused motionless.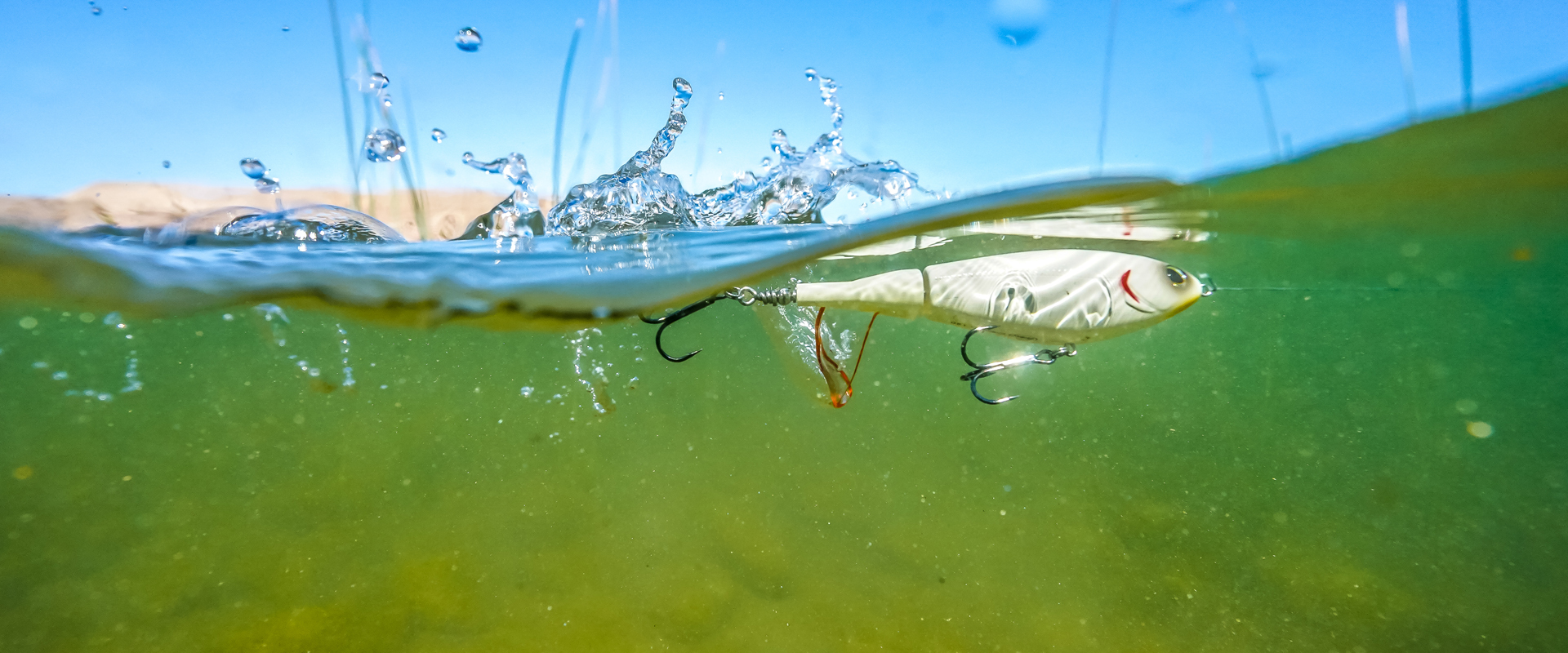 When asked about his use of high-speed reels when topwater fishing, Major League Fishing pro Justin Lucas had this to say.
"The Rocket enables me to pick up slack line instantly when I'm fishing poppers or walking baits," says Lucas. "When I'm fishing a winding bait like the Berkley Choppo, I go from a Rocket to the Revo STX (8.1:1). It's still a high-speed reel that allows me to move the bait relatively fast – but not too fast – but also to catch up to my boat speed when I am covering water quickly."
It is worth repeating that the thrill of topwater fishing is all in the sudden blow up. When that fish seems to come out of nowhere with its only thought being to engulf your bait.
This is another scenario where high-speed reels shine. Being able to react to that split second attack and take up slack line in the blink of an eye is a huge advantage. So, when it comes to topwater fishing, yes, speed does matter.


ABOUT THE AUTHOR
SHAWN SMITH | PURE FISHING
Shawn Smith is a native of Northwest Georgia and a graduate of the University of Georgia. An avid outdoorsman, he was introduced to fishing as a child and has spent the better part of the last 25 years with a rod in hand while venturing throughout the United States. As the Ecommerce Marketing Manager for Pure Fishing, Shawn is able to put his passion into practice while sharing his knowledge and love for the sport with others.
Find Shawn on LinkedIn